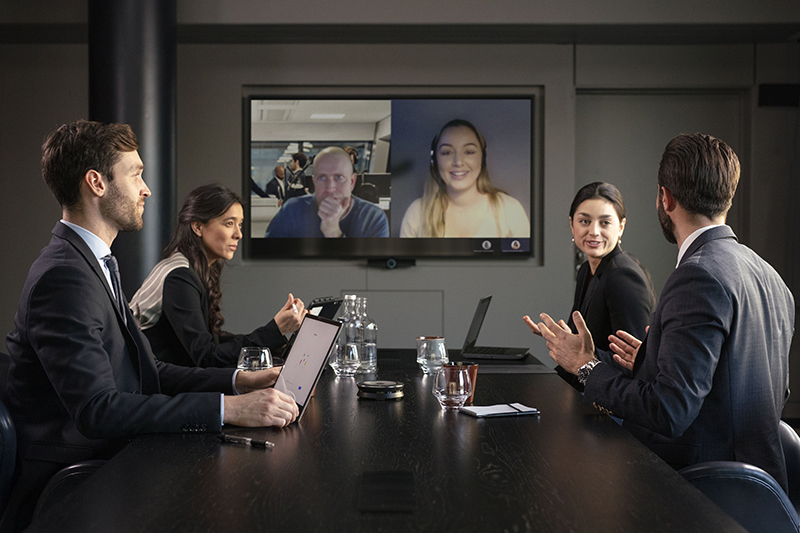 As a result of the Covid Pandemic, (officially over according to the WHO, thank god!), video conferencing has become ingrained in the way we work as more of us enjoy working from home or in a camper van, broom closet or even…..the office. Due to this, companies have had to adapt their communication systems to enable effective collaboration from anywhere in the world or at least wherever their employee's campervan has taken them.
Microsoft Teams Rooms is the best way to meet and collaborate with others in your organization. Easily integrating with other Microsoft productivity tools, you can use it alongside your existing apps and services. It's simple, intuitive, and easy-to-use–. Perfect for any business user who wants an efficient way to get things done.
Shameless plug over as I'm pretty sure you already know about the Teams line up and if not, talk to us. However, and this is big however, a Teams Room Experience is only truly immersive when the supporting hardware meets the expected standard and I mean more than just Teams certified. Not everybody has a room that can accommodate an 85" Microsoft Surface Hub 2 (nor the pocket change required to purchase one). What if you already have a big display in your conference room and it works just fine for presentations but lousy for video conferencing? How do we make that existing tech better? Don't get me wrong, there are options but none that come close to EPOS.
EPOS was derived from a collaboration between audio powerhouse, Sennheiser and leading medical hearing device group Demant. Epos offers a wide range of audio products designed to meet the needs of businesses of all sizes, their products are known for their exceptional audio quality, user-friendly interfaces, and cutting-edge features including:
High-quality audio: with noise cancellation, echo cancellation, and automatic gain control
Dynamic noise reduction: – which adapts automatically to changing environments.
Plug and play: Not their term, mine, but it really is that simple, with Teams inbuilt in the hardware, plug your EPOS device into a display and enjoy incredible audio and video capture capabilities conferencing without the additional hardware required to run Teams. Epos refers to this as a one-touch join. The ability to simply join a meeting with one touch, whether through a remote Control, Speaker Phone button, or the EPOS control panel, attendees can join the meeting with one touch.
So, let's take a step back and look at the EPOS hardware that relates specifically to Microsoft Teams Rooms that is available and in stock in MicroWarehouse:
The EPOS Vision 5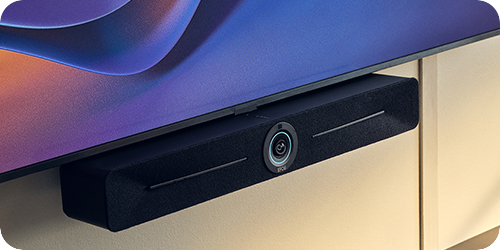 The EPOS Vision 5 is a cutting-edge video conferencing solution designed to meet the needs of modern businesses. It combines high-quality video and audio capabilities with advanced features, such as facial recognition and automatic framing, to provide a seamless and productive conferencing experience. The Vision 5 is equipped with a 4K Ultra-HD camera that captures every detail, ensuring that your video conferences are clear and crisp. It also features a 10.1-inch touchscreen control panel that allows you to easily manage your meetings, adjust your camera settings, and more.
The EPOS Vision 5 is designed to be flexible and adaptable to any environment. It can be easily mounted on a wall or placed on a table, making it suitable for use in a variety of settings, from boardrooms to huddle spaces.
Overall, the EPOS Vision 5 is a powerful video conferencing solution that enables businesses to collaborate effectively and efficiently, no matter where they are located.
The Epos Vision 3T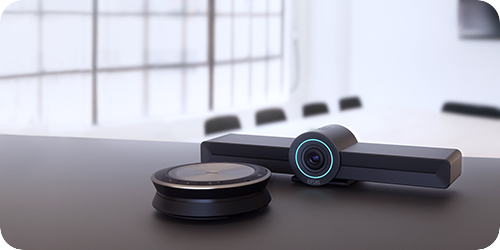 The Epos Vision 3T is a professional-grade video conferencing solution designed for small to medium-sized businesses. It comes equipped with a 1080p Full-HD camera that delivers sharp and clear video, as well as a high-quality microphone and speaker system that ensures crystal-clear audio. The Vision 3T also features automatic framing and facial recognition technology, making it easy to focus on the speaker and ensuring that everyone in the room is visible during the call. Its compact design allows it to be easily mounted on a wall or placed on a tabletop, making it ideal for use in small meeting rooms or huddle spaces.
If you wish to know more about EPOS Product lineup or Microsoft Teams, drop me an email at [email protected], better yet, book an in-person Teams Rooms Experience here>> and see firsthand what makes an EPOS Teams Room solution so compelling.