Microsoft 365 is constantly evolving to provide the best productivity and collaboration tools for businesses of all sizes. In this blog post, I will attempt highlight some of the recent service updates that have been rolled out over the first quarter of Microsoft FY24. Grab a coffee because as usual this is a long one. So, first up TEAMS and all things happening in that space.
Jump to segments

Teams Room Enforcement
Starting from July 1, 2023, Microsoft will enforce a new licensing policy for Teams Rooms devices, which are meeting room solutions that enable high-quality video conferencing and content sharing. Previously, customers could use any Microsoft 365 or Office 365 user subscription license to sign into their Teams Rooms devices. However, this practice was not compliant with the licensing terms and conditions and posed security and management risks.
To address these issues, Microsoft introduced two new licenses specifically designed for Teams Rooms devices: Teams Rooms Pro and Teams Rooms Standard. These licenses provide the necessary features and capabilities for Teams Rooms devices, such as meeting join, audio and video, content sharing, calendar integration, device management, and security updates. They also include access to other Microsoft 365 services, such as Exchange Online, SharePoint Online, OneDrive for Business, and Stream.
Customers who have Teams Rooms devices need to replace their existing user subscription licenses with one of the new Teams Rooms licenses before July 1, 2023. Otherwise, their devices will not be able to connect to Teams meetings after that date. Microsoft has provided a 90-day grace period on enforcement, starting from July 1, 2023, to give customers more time to complete the transition. Customers can purchase the new licenses through their Microsoft partner or directly from Microsoft.
While I expect most partners are on top of this, do consider you maybe in a grace period and as such, could have issues about to crop up. Action on this is to check in on any users that have Teams rooms from your company.

Teams Unbundling
Another service update that affects Microsoft Teams is the unbundling of Teams from Office & Microsoft 365 Services. This will mostly effect clients that are looking to buy Enterprise versions. From October 1st, 2023, any new subscriptions of O365 E3 and E5 and Microsoft 365 E3 and E5 will no longer carry teams. Teams will be an add on service to E plans moving forward. Any existing clients can continue to renew and increase their current E3/E5 bundles that include teams. This will only effect new subscriptions from that date.
Note, that in SMB while all SKUs will remain the same, there will be NEW SKUs that will not include Teams in case a client wishes to purchase M365 SMB offers without Teams. The usual NCE rules will apply to licence adds etc, so please be careful from October the 1st.
The reason behind this move is to avoid an antitrust probe by the European Union regulators, who have been investigating Microsoft's bundling practices since 2020. The probe was triggered by a
complaint from Slack, a rival of Teams, who accused Microsoft of abusing its market dominance by forcing customers to use Teams as part of Office. I find it hard to feel sorry for Slack on this point, however, usual school yard rules have been applied here in business and they have run to the teacher in school and tell tales.
By unbundling Teams from Office, Microsoft hopes to demonstrate its commitment to fair competition and innovation in the cloud-based collaboration market. Customers who already have Office will still be able to use Teams without any disruption or additional cost. However, new customers (in ENTERPRISE) who want to use both Office and Teams will have to purchase them separately.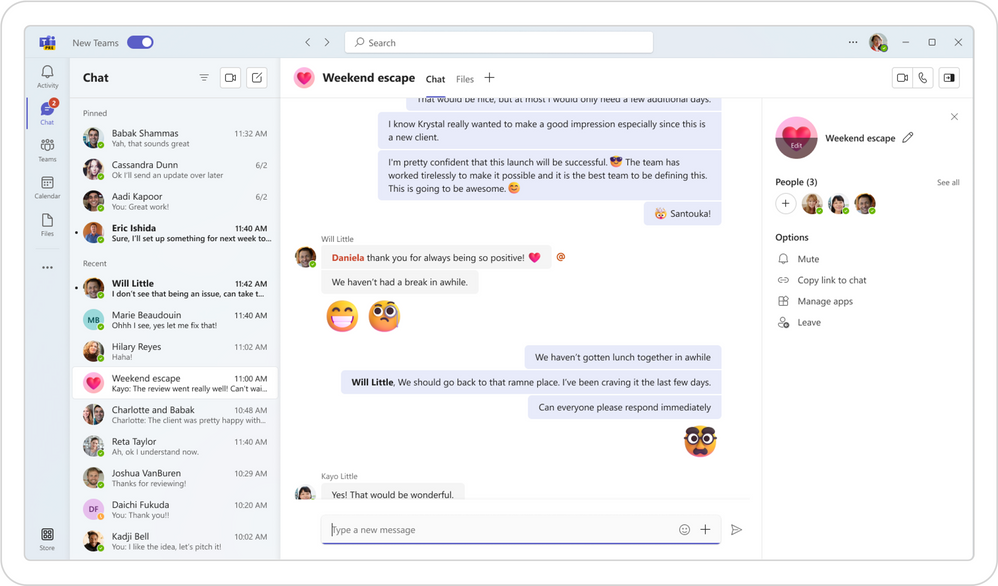 New Teams Client
If you are a Microsoft Teams user, you might be wondering what the new Teams client is, when is it coming, and why is it better than the current one. In this section of the blog, I will try to answer these questions and give you a sneak peek of the new features and improvements that the new Teams client will bring. (Note: in summary of below, its lighter and faster in terms of performance)
The new Teams client is a major update that will replace the existing desktop app with a web-based version that runs on Microsoft Edge WebView2. This means that the new Teams client will have a smaller footprint, faster performance, and better compatibility with web standards and extensions. The new Teams client will also support multiple accounts, offline mode, and native notifications. (And this all works currently, if you can ignore the few bugs that will pop up every so often)
The new Teams client is expected to roll out gradually starting from October 2023 (Subject to change as all things are with Microsoft). You will be notified (as will your clients) when the update is available for your device, and you will be able to switch between the old and new clients until the end of 2023. After that, the old client will be retired, and you will need to use the new client to access Teams.
The new Teams client is better than the current one in many ways. Here are some of the benefits that you can look forward to:
Improved user interface: The new Teams client will have a more modern and intuitive design that will make it easier to navigate and use. You will be able to customize your app layout, theme, and background according to your preferences. You will also be able to access your chats, calls, meetings, files, and apps from a single sidebar. (It feels very similar if I'm being honest)
Enhanced collaboration: The new Teams client will enable you to collaborate more effectively with your colleagues and partners. You will be able to create and join breakout rooms, share your screen and audio in meetings, co-edit documents in real time, and use live captions and translations. You will also be able to integrate your favourite apps and services into Teams, such as Outlook, OneDrive, SharePoint, Power BI, and more. (Again, more of the same Teams they already love)
Increased security: The new Teams client will provide you with more security and control over your data and communication. You will be able to encrypt your chats and calls end-to-end, manage your privacy settings, and set up multi-factor authentication. You will also be able to use Microsoft Defender for Endpoint to protect your device from malware and phishing attacks. (This is nice)
I advise that if you are not already using the new client, for a percentage of your sales and technical staff to start doing so. This will allow you to make yourselves more familiar with it before your clients start rolling it out and calling you for help.

New Outlook Client: (takes time to adjust, unless you're an OWA user/Fan)
If you are a fan of Outlook, you will be happy to hear that Microsoft is working on a new client that will be released in 2023. The new Outlook client will have several features that will make your email experience more productive and enjoyable. Here are some of the highlights:
A redesigned user interface that will be more intuitive and customizable
A smarter search function that will help you find what you need faster and easier
A new calendar view that will let you see your schedule immediately and manage your appointments with ease
A new task manager that will help you organize your to-do list and track your progress
A new integration with Teams that will let you chat, call, and collaborate with your colleagues from within Outlook
The new Outlook client will be compatible with Windows, Mac, iOS, and Android devices, and will sync seamlessly across all your platforms. You will also be able to access your email from any browser using the Outlook web app.
The new Outlook client is expected to launch in the first quarter of 2023. Both new clients will be disruptive learning curves but are necessary for those who are eagerly awaiting Microsoft Copilot.
I wont lie, I am a huge user of Outlook, and I was never a fan of the OWA interface, so this for me took some getting used too. For anyone that prefers the current and older versions of outlook this will be the same users experience. I promise however, if you stick at it and consume a bit of learning on the new look you will come to love it as I do now.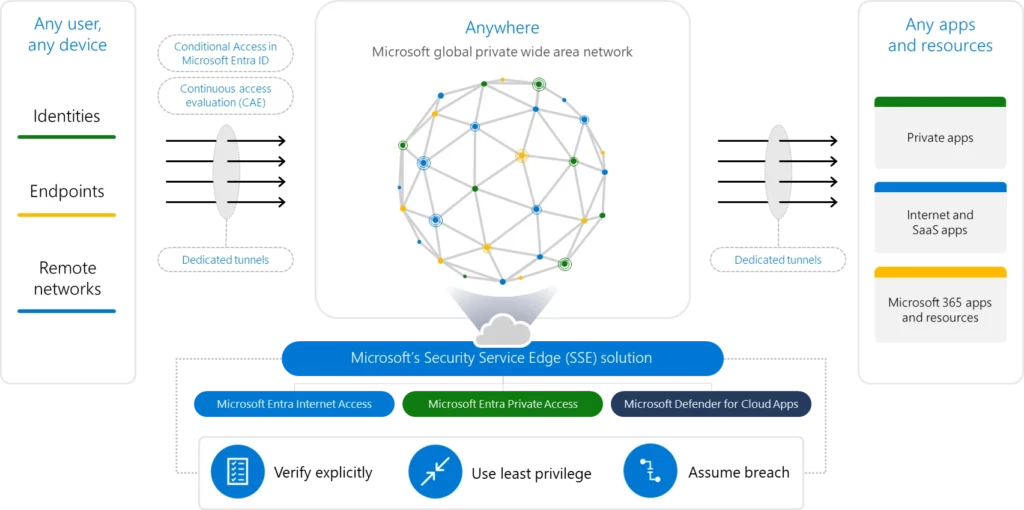 Microsoft Entra ID: What You Need to Know About the New Name for Azure AD
You may have heard that Microsoft has renamed Azure Active Directory (Azure AD) to Microsoft Entra ID. This is part of Microsoft's effort to communicate the multicloud, multiplatform functionality of the product, alleviate confusion with Windows Server Active Directory, and unify the Microsoft Entra product family of identity and network access solutions.
But what does this mean for you and your business? Here are some key points to keep in mind:
This is just a name change, not a product change. All existing deployments, configurations, integrations, features, capabilities, licensing, terms of service, support, and pricing remain the same. You can continue to use the service without interruption or action from your side or on your clients sites.
The name change will be rolled out gradually across Microsoft products and experiences in the second half of 2023. You may see both the current Azure AD name and the new Microsoft Entra ID name in different places during this transition period. For example, the service plan display names will update to Microsoft Entra ID Free, Microsoft Entra ID P1, and Microsoft Entra ID P2 on October 1, 2023.
-You can still manage Microsoft Entra ID in the Azure portal, as well as in the Microsoft 365 admin centre and the Microsoft Entra admin centre. The navigation changes in the Azure portal are minimal, and there will be messages that Microsoft Entra ID is formerly known as Azure AD for an extended time to ensure discoverability.
All existing login URLs, APIs, PowerShell cmdlets, and Microsoft Authentication Libraries (MSAL) stay the same. You don't need to update your code or scripts to reflect the new name. However, if you want to update your own documentation or content to use the new name, Microsoft has provided some resources and best practices to help you.
Microsoft Entra ID is more than just a new name for Azure AD. It reflects Microsoft's vision to provide secure access to any app on any device from any cloud. As an MSP or a customer of an MSP, you can benefit from the enhanced security, scalability, flexibility, and innovation that Microsoft Entra ID offers.
If you want to learn more about Microsoft Entra ID and how it can help you grow your business and protect your customers, check out these resources:
New name for Azure Active Directory – Microsoft Learn
How to rename Azure AD – Microsoft Learn
What is Microsoft Entra? – Overview | Microsoft Docs
Why choose Microsoft Entra? – Overview | Microsoft Docs

Legacy CSP to Modern Commerce (EDU and NFP Skus)
Microsoft is planning to migrate Education and non-profit customers from legacy CSP to Modern commerce starting from October 2023. This is part of their vision to simplify and streamline the customer experience and offer more flexibility and choice in how they purchase and consume Microsoft products and services. Of course, as partners this creates us some administrative work.
The good news for your clients is that the migration process will be gradual and seamless for customers, who will not experience any disruption or change in their service quality or functionality. However, as before we are advising partners that you explain the new terms and conditions that we have all come to begrudgingly love when it comes to NCE, so that your clients do not have any surprises. Microsoft will communicate with partners in advance to provide guidance and support throughout the transition. As we get more information from Microsoft, we will run webinars to keep you in the loop. So, keep your eyes open for those on learn.mwh.ie.
Hot off the Press: The Age of Microsoft AI is upon us & some Surface devices got major updates too!
Welcome to the age of Microsoft AI, yesterday evening as most of sat down to enjoy our dinners and kick the feet up to watch some TV or however you choose to relax, Microsoft were hosting an event in New York. This event is the annual Surface/Windows event and this one was a special one indeed. As the event unfolded Microsoft introduced new devices which you can read about on Richard Kavanaghs Blog HERE, but they casually made a huge amount of announcements about their copilots.
Now, at this stage you would be forgiven if you thought Microsoft were setting up an airline as they have that many copilots now, but below are the major announcements that will have a huge impact on the modern workspace for clients of all sizes in the coming WEEKS and months. (As a matter of FACT, the Windows 11 co-pilot is here in 4 days September 26th to be exact).
This AI story is really something for us to get excited about, I know I am.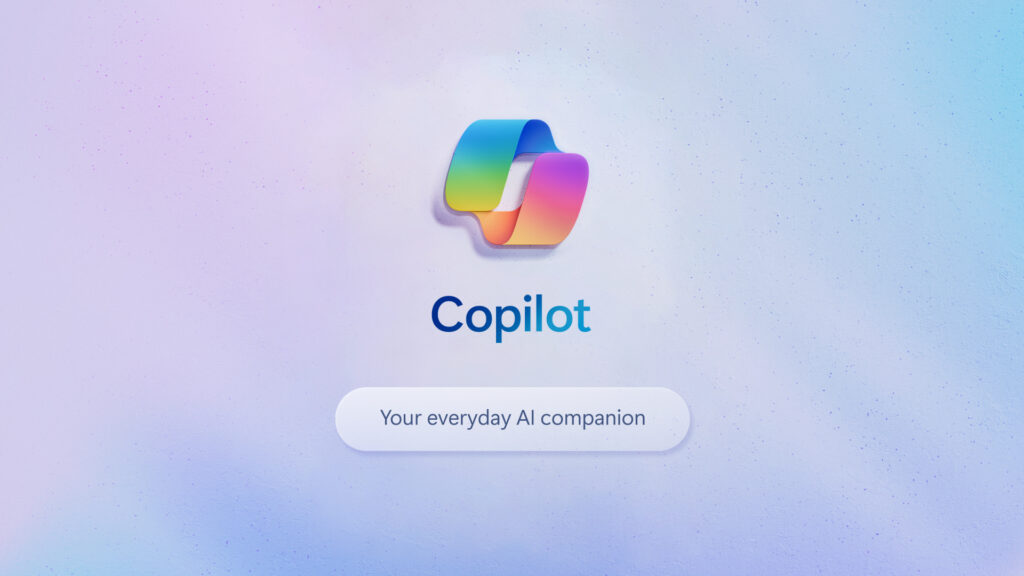 Microsoft Copilot: Your AI companion for Windows 11, Microsoft 365, Edge and Bing
One of the most anticipated features of Windows 11 is Copilot, a new AI companion that works across Windows 11, Microsoft 365, Edge and Bing to help you create, learn and get things done with natural language. Copilot is powered by GPT-4, the latest and most advanced language model from OpenAI, and can understand your intent, context and preferences to provide relevant suggestions, insights and actions. Whether you want to write a document, code a program, design a presentation, browse the web, or search for information, Copilot can assist you with just a few words or a voice command. Copilot is currently in preview for Windows Insiders and will be available for all Windows 11 users starting from Sept. 26.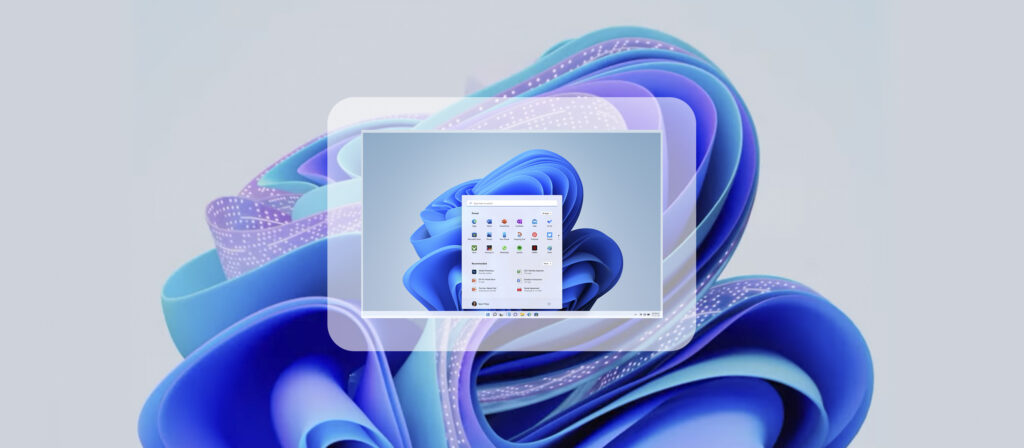 Windows 11: The most intelligent OS ever
Windows 11 is not only the most beautiful and secure OS ever, but also the most intelligent. On Sept. 26, Windows 11 will get a free update with over 150 new features that leverage AI to enhance your productivity, creativity and entertainment. Some of the highlights include:
Copilot in Windows (this one is free): As mentioned above, Copilot is your AI companion that works across Windows 11 to help you create, learn and get things done with natural language. Very excited about this feature myself, in the 26th I will be refreshing the update button until I get this.
AI enhancements for Paint, Photos, Snipping Tool, Clipchamp, Notepad and more: These apps will get new AI-powered features that make them smarter and easier to use. For example, Paint will have a new AI brush that can generate realistic images from simple sketches; Photos will have a new AI editor that can apply filters, effects and adjustments with one click; Snipping Tool will have a new AI mode that can capture screenshots of any shape or size; Clipchamp will have a new AI assistant that can edit videos for you; Notepad will have a new AI mode that can format and correct your text; and more.
DALL.E 3 in Edge and Bing (Free): DALL.E 3 is the latest version of the groundbreaking image generation model from OpenAI that can create images from text descriptions. Edge and Bing will add support for DALL.E 3 to deliver more personalized answers, a new AI-powered shopping experience, and updates to Bing Chat Enterprise. For example, you can ask DALL.E 3 to show you images of "a blue cat wearing glasses" or "a laptop with a unicorn sticker" and it will generate them for you; you can also use DALL.E 3 to find products that match your preferences or style; and you can use DALL.E 3 to chat with Bing Chat Enterprise, a new service that connects you with experts from various domains.

Microsoft 365: The ultimate productivity suite with AI
Microsoft 365 is the world's leading productivity suite that empowers millions of users to work smarter and faster. Finally, we have an official launch date but for enterprise clients only. On Nov. 1, Microsoft 365 will introduce two new features that will transform the way you work:
Microsoft 365 Copilot: This is the same Copilot that works across Windows 11, but optimized for Microsoft 365 apps such as Word, Excel, PowerPoint, Outlook and Teams. Microsoft 365 Copilot can help you write documents, create spreadsheets, design presentations, manage emails and collaborate with your team using natural language. For example, you can ask Copilot to "write a summary of this report" or "create a chart from this data" or "schedule a meeting with John" and it will do it for you.
Microsoft 365 Chat: This is a new AI assistant that works within Microsoft 365 apps to provide contextual information, insights and actions based on your queries or commands. Microsoft 365 Chat can answer your questions, perform tasks, suggest tips and tricks, and connect you with other users or experts. For example, you can ask Chat to "show me how to use pivot tables" or "find me the best flight deals" or "introduce me to someone who knows about machine learning" and it will do it for you.
As is the normal the commercial details at these presentations are skirted over as a brief mention, so as soon as we have commercial details on these, we will share with you. We expect to see these appear in preview price files in late October.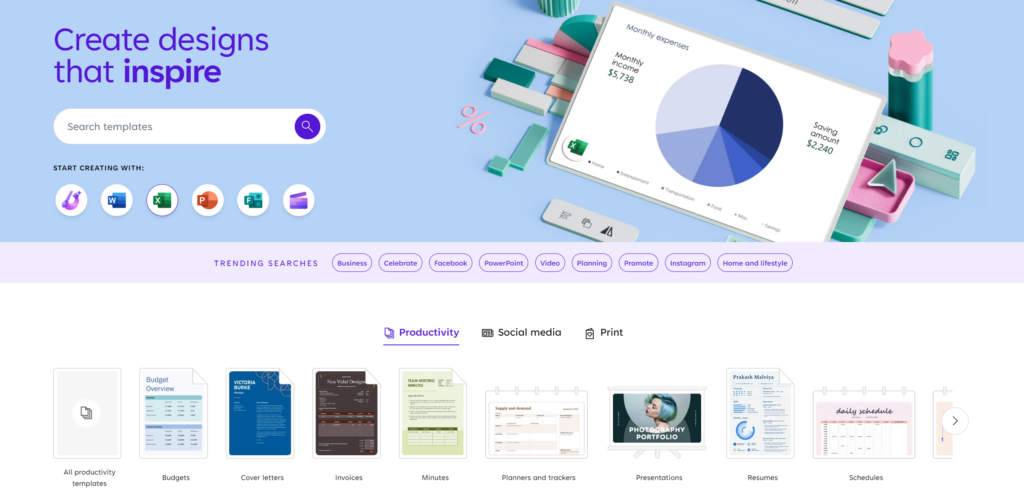 Designer: The ultimate creativity app with AI (Also Free)
Designer is a new app for consumers that uses cutting-edge AI to help you quickly create stunning visuals, social media posts, invitations and more. Designer is powered by DALL.E 3 and Copilot, which means you can use text or voice to describe what you want to create, and Designer will generate it for you. You can also customize your creations with various templates, styles, fonts, and colours. Designer is the perfect app for anyone who wants to unleash their creativity without spending hours on complex tools.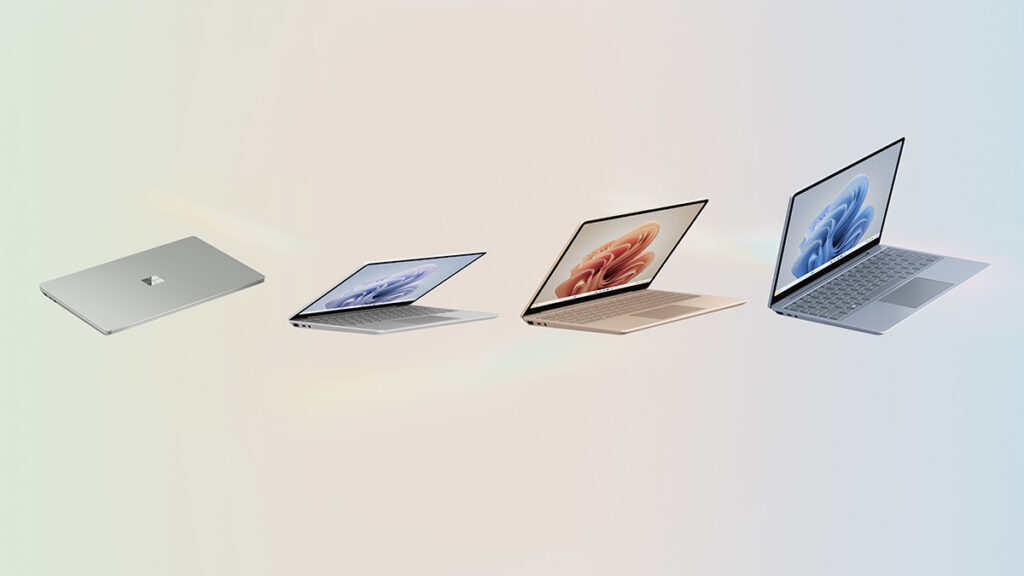 Surface: The ultimate devices for AI experiences
Surface is the family of devices that brings all these AI experiences to life. Surface devices are designed to be beautiful, powerful and versatile, and to work seamlessly with Windows 11 and Microsoft 365. On Sept. 22, we announced several new additions to the Surface family. Richies blog covers more on these HERE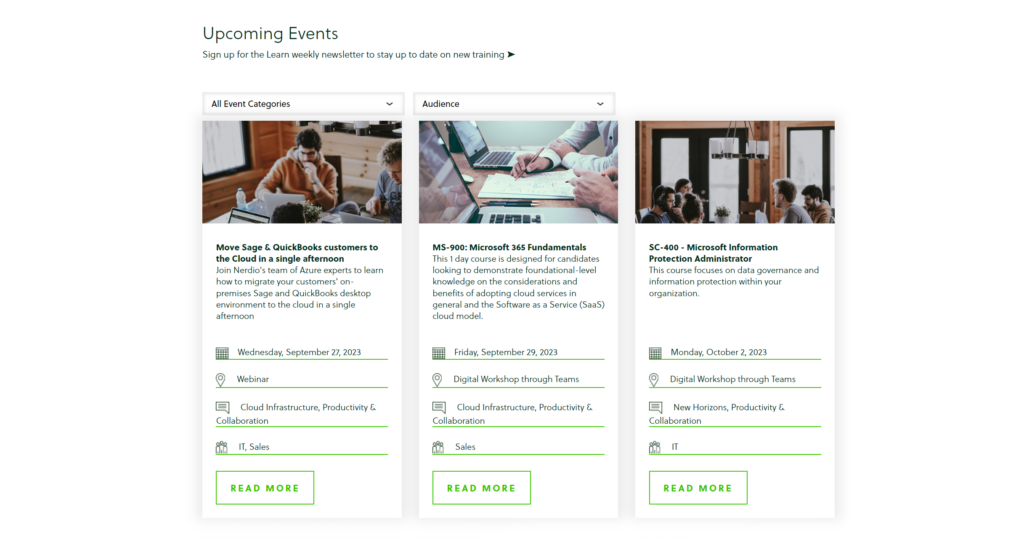 Learning update:
MWH is offering a variety of learning opportunities in the coming weeks on learn.mwh, Here is a summary of some of the courses and webinars available:
Azure Fundamentals: Learn the basics of cloud computing and Azure services and tools.
Azure Administrator: Master the skills to manage Azure resources, security, networking, and more.
Cloud Migration for Sage & QuickBooks: Discover how to move your accounting software to the cloud with Nerdio.
Microsoft 365 Fundamentals: Explore the benefits and features of Microsoft 365 cloud services and SaaS model.
Information Protection Administrator: Understand how to implement data governance and information protection policies in your organization.
Microsoft 365 – September Update: Catch up with the latest news and updates from Microsoft 365 in August.
Security Operations Analyst: Learn how to use Microsoft security tools to investigate, respond to, and hunt for threats.
Microsoft 365 Administrator: Prepare for the exam to become a certified Microsoft 365 administrator who can deploy and manage Microsoft 365 in various scenarios.
Endpoint Administrator: Prepare for the exam to become a certified endpoint administrator who can manage identity, security, access, policies, updates, and apps for endpoints in Microsoft 365.
Cybersecurity Architect: Design and evaluate cybersecurity strategies in areas such as Zero Trust, GRC, SecOps, and data and applications.
Azure Security Technologies: Implement security controls, maintain security posture, and remediate vulnerabilities by using Azure security tools.
Azure Infrastructure Solutions: Design infrastructure solutions in Azure in areas such as governance, compute, application architecture, storage, data integration, authentication. To register for any of the above go here: Events Archive – MicroWarehouse (mwh.ie)
Finally, its over: a short conclusion
Another quarter passes and as always there is a huge amount going on in Modern Work & Security. I know quite a few partners that wish like I often do, Microsoft would just stay still for 5 minutes, but then our lives would be boring . That said, I think Security will remain our primary focus, (if you not engaged in Mission 65, reach out to us to find out about it) but we should also be paying a serious amount of attention to this Copilot A.I set of services. I think your clients and you will hugely benefit from these amazing looking services, and there will be services you can wrap around these for sure.
Thanks for your time in reading this and as always, I hope you have found it useful. Just so you are aware, in Word form this was 7 pages long, so if you have gotten this far your coffee is either gone or cold but, hopefully you learned something.
As always please remember that as a valued MWH partner, you know that we (my modern work team and I) are here to help you understand and adapt to these changes and ensure that you are getting the most out of your Microsoft partnership. If you have any questions or concerns about these updates, please feel free to contact any of the cloud team in MWH.